The CrossFit Games season changes
Like an earthquake that wakes you up at 4am, the CrossFit world was shocked when a popular daily newsletter called The Morning Chalk Up put out an exclusive interview with Coach Greg Glassman, where he outlined some rough drafts of what the new CrossFit Games season would look like next year.
No more Regionals… Like GONE! Completely erased!
The open is moving to October… But there's still one this year in February? We think… hahaha.
There will be 16 CrossFit Sanctioned events that will also be an outlet to the games… But only the 1st place male, female, and teams will advance.
Each country with an affiliate will send both a male and female… That's 162 countries by the way.
CrossFit Masters and Teens  haven't been talked about much.. Will they keep it?
We dive into these topics and more, like how does a coach now program for this, and why we think you should be just as stoked as we are on these new changes!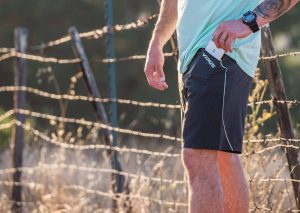 This weeks VLOG is sponsored by Virus. Virus just released their brand new Boardshort, the Bantam Boardshort.
The Men's Bantam Boardshort was engineered for the fitness athlete. The Bantam Boardshort  lightweight 4-way stretch fabric in combination with a 9" inseam enhances mobility and range of motion. The external drawstring provides an adjustable secure fit. The Bantam Boardshort short has moisture wicking properties which ensure that the athlete is kept cool, dry and comfortable throughout their workout.
All Coast Range podcast viewers can get 10% off when they enter the code: BUFFALO at check out. Click HERE to visit Virus and get anything you need from the best fitness apparel in the world (in our opinion).