Pregnancy and CrossFit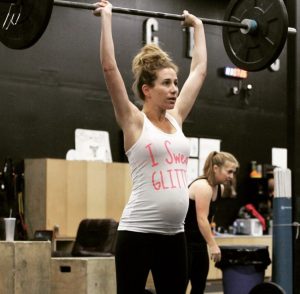 Can I continue to workout? Can I start working out? How quickly after having my baby can I go back to the gym?
When a woman finds out she is pregnant there can be a ton of questions that flood through her head, many of which have to do with if she should continue to workout or even start to workout.
On THIS week's episode of the Coast Range Podcast, we dive into the do's and dont's of fitness during and after pregnancy. For more help on this subject or anything health and fitness related please email us at coastrangenutrition@gmail.com
To listen, click HERE for iTunes or HERE for android users.
@COASTRANGENUTRITION ON INSTAGRAM & FACEBOOK
http://www.coastrangenutrition.com  http://www.coastrangecrossfit.com
Show notes
1. Prenatal vitamins: folic acid. vitamin D. calcium. vitamin C. thiamine. riboflavin. niacin. vitamin B12. EPA/DHA *For a recommendation on amounts of each please contact your health care professional.
Suggested reading material 1. The Better Baby Book by Lana Asprey.
Websites https://labdoor.com/