My true love… Peanut Butter!!!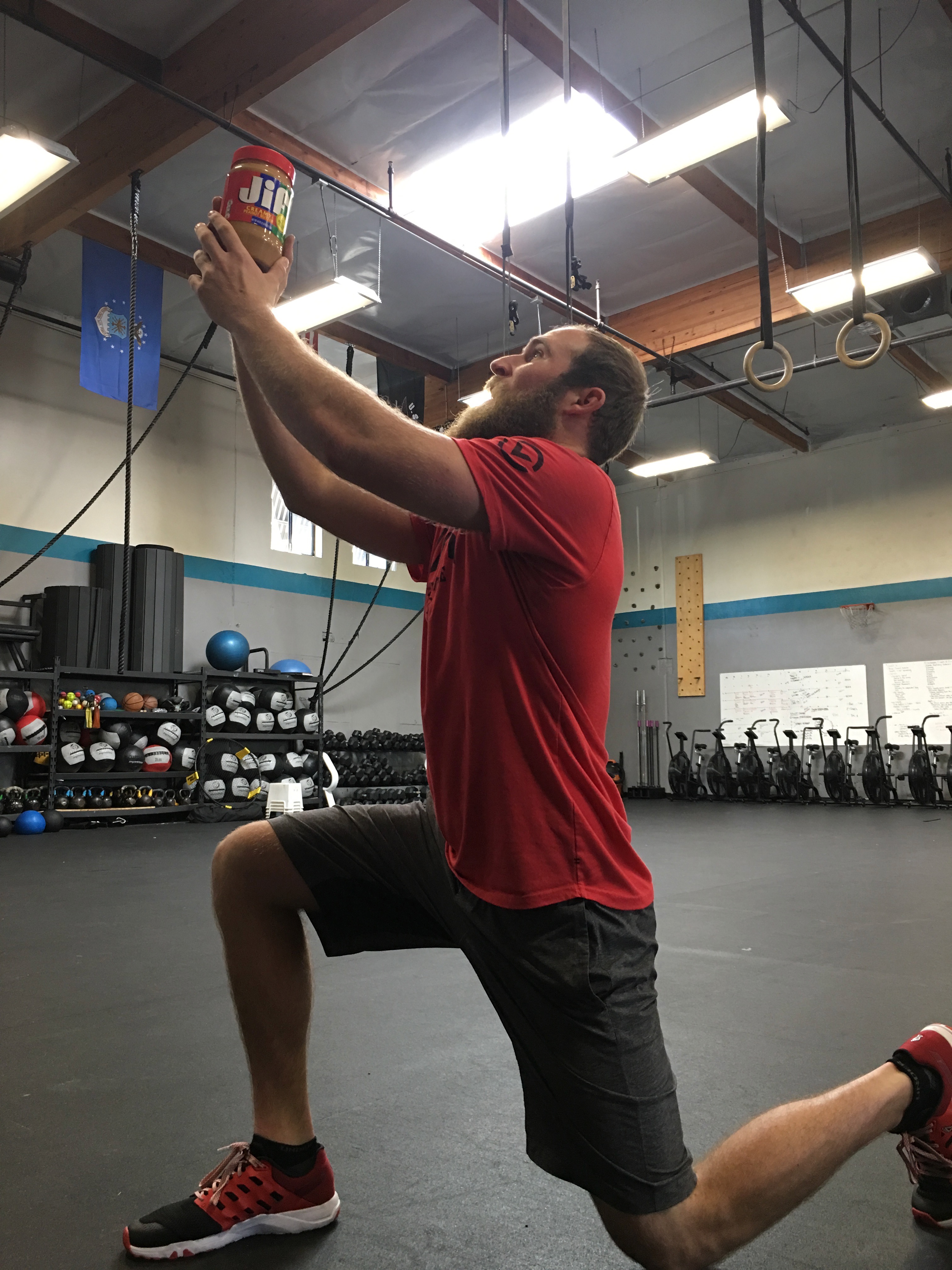 March 1st is national peanut butter lovers day! Which means only one thing….. Screw that paleo stuff!! Today is all about the good stuff!
Fun Peanut Butter Facts:
It takes about 540 peanuts to make a 12-ounce jar of peanut butter.
Peanut butter was first sold in the United States at the Universal Exposition in St. Louis by C.H. Sumner.  He sold $705.11 of the "new treat" at his concession stand.
Reese's Peanut Butter Cup was introduced to America in 1928.
The oldest operating manufacturer and seller of peanut butter has been selling peanut butter since 1908.
Peanut butter was the controlling secret behind "Mr. Ed," TV's talking horse.
Americans spend almost $800 million a year on peanut butter.
*Taken from http://www.nationaldaycalendar.com/national-peanut-butter-lovers-day-march-1/
Looking for a tasty peanut butter treat? Try these peanut butter granola bars.
(definitely NOT paleo, but hey you gotta indulge every once in awhile right!?!?!)
Watch how to make this recipe.
Position an oven rack in the middle of the oven. Preheat the oven to 350 degrees F.
Spray a 7 by 10 3/4-inch nonstick baking pan with vegetable cooking spray. Lay a 6 by 18-inch piece of parchment paper in the pan, allowing the excess paper to hang over the sides. Spray the parchment paper lightly with cooking spray.
In a medium bowl, using a hand beater, beat the egg white until frothy. Stir in the peanut butter, brown sugar, and honey. Add the melted butter, oats and almonds. Stir to combine, then add the chocolate chips.
Using a rubber spatula, spread mixture into the prepared baking pan, pressing lightly to form an even layer. Bake until the edge of the mixture begins to brown, about 15 minutes. Remove from the oven and let cool for at least 1 hour. Cut into 1 1/2-inch squares and serve.
*Cook's Note: To toast almonds, arrange in a single layer on a baking sheet. Bake in a preheated 350 degree F oven until lightly browned, about 8 to 10 minutes
Recipe courtesy of Giada De Laurentiis