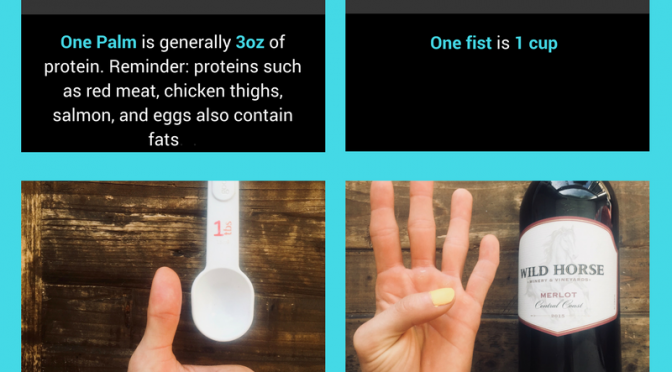 Eyeballing Measurements
Easter is this weekend! That might mean more family gatherings and more chances to overeat. Even if you don't celebrate Easter, there is always another holiday or event around the corner.
If you are trying stick to an individualized nutrition plan going out can be a very stressful thing especially if you are not comfortable with tracking and measuring your food in public. If this is you then eyeballing measurements is a great tool! This gives you an idea of portion sizes so that you do not go overboard, and you can still plug your foods in (before you eat them).
Beware that it is not the most accurate way to track, so if you are really trying to make progress this is not the method of measuring that you want to use often.
*Note: If you read the last blog post https://coastrangecrossfit.com/10452-2/ and you and your coach have agreed that a tracking break needs to happen then do not worry about eyeballing and enjoy yourself!